Our 2015 scholars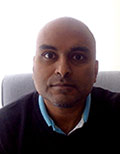 Mark Subryan
Post-Leveson journalistic ethics in the tabloid newspaper landscape in the UK
My interests lie in the ethical practices of journalism. My PhD aims to investigate journalist identity and journalism practices and discourse in Post-Leveson UK. I worked as a journalist in Canada at newspapers and online multi-media platforms, before studying on the MA International Journalism program at SHU. I chose SHU to conduct postgraduate research because of the incredible culture of nurturing for prospective researchers. From the moment I decided to apply for a PhD, there has been an endless amount of support and encouragement. One of my fears was that a PhD would be a very lonely and daunting task. While a PhD is those things in some ways, in others it is not. My first few months have been filled with doctoral school seminars, inductions and lectures aimed at giving me the basis to become a researcher.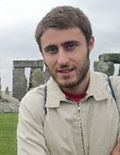 Jorge Otero
Application of nanolime as a consolidation material in heritage conservation
The world of conservation of historic structures is currently enjoying the benefits of newly-developed nanotechnologies. My research is looking at the use of nanolime as a consolidation method for historical calcareous substrates, a process which is not fully understood. I am very enthusiastic about all MERI's facilities and staff expertise, and the VC's Scholarship provides an excellent opportunity to develop my career as a conservation scientist. I feel part of an exciting and growing department and University.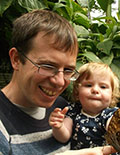 Andrew Jeffrey
"Encounter before Imagination" – a poetics for non-human animal encounters
I'm looking at how poetry can investigate the relationship between the human species and other animals in particular landscapes. I'm also undertaking research about animal science and human representation of animals. I'm inspired by some poets who I love - Colin Simms, Helen MacDonald and Maggie O Sullivan. I've worked in Sheffield's voluntary sector for about ten years on projects around affordable housing, sustainable development and in the advice sector. I completed the MA Writing at Sheffield Hallam which was a fantastic experience but I felt like I had more to say and needed more time to say it!

Kirstie Rawson
Anitmicrobial peptides from venoms – structure, function and toxicity
I studied my undergraduate degree at SHU and after a few years of working in the NHS I decided I wished to pursue a career in research. I chose to come back to Sheffield Hallam due to the facilities and support offered by the BMRC. The focus of my PhD research is to develop the understanding of the structure, function and toxicity of antimicrobial peptides from venoms. I will be modifiying a selection of these peptides with the aim of increasing the antimicrobial activity and decreasing the toxicity to the host in order to make these molecules more appealing as future therapeutics.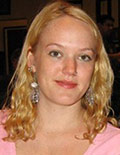 Beth Speake
The impact of benefit sanctions on women experiencing domestic violence
My research is looking at how welfare benefit sanctions impact on women who have experienced rape and sexual violence. I'm hoping to contribute to a body of evidence showing the need for welfare policies which take into account the structural nature of inequality in UK society. After finishing my MA in Global Genders, I worked for two years at Sheffield Rape Crisis. I have also worked at Sheffield Citizens Advice Bureau, both as a volunteer as an employee. I want to develop my research skills and become a professional researcher, whether in academia or for another organisation such as a charity or NGO. I have enjoyed the community at CRESR, which is very friendly and tight-knit, and I have benefitted from the knowledge, experience and encouragement of my supervisors and fellow PhD students.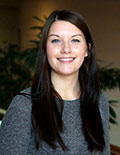 Megan McTiffin
Retinal imaging in the development of a 'pitch-side' concussion assessment for mild traumatic brain injury
The VC scholarship has enabled me to get a foot on the research ladder. For my doctoral research I am investigating the use of non-invasive retinal imaging to detect biomarkers of mild traumatic brain injury, and the neurocognitive outcomes of identified retinal biomarkers in professional athletes who engage in contact sports. This research area is of particular interest as it has the potential to improve the quality of life and care offered to athletes at both a professional and amateur level. I completed my BSc (Hons.) at SHU in Psychology before heading to Bangor to complete an MSc in Clinical Neuropsychology. I was attracted back to doctoral research at SHU both to challenge myself and due to the facilities SHU has to offer.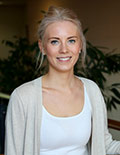 Rosa Greasley
Metastatic castrate-resistant prostate cancer and the role of exercise
My main area of research is in advanced prostate cancer. I am focusing on exercise in combination with anabolic agents to improve detrimental changes to body composition resulting from the cancer itself and/or cancer therapies. These changes may be associated with cancer cachexia, a form of abnormal lean body mass loss associated with systemic inflammation. Sheffield Hallam has provided me with a great opportunity to carry out this research in an excellent environment but equally with excellent support, especially from my research team who I hope to work with long into the future.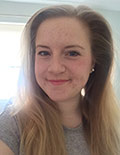 Karen Porter
Jewish Perception of Holocaust Perpetrators, as outlined in diaries from the Ghettos of Warsaw and Lodz
My research focuses on the Jewish ghettos of Warsaw and Łódź during the Second World War. My main source base is diaries, which are incredibly moving and interesting. My department have been very supportive since I started. I need to learn both Polish and German to enable me to read my sources and my department have helped me find my lessons and funded them for me. The university is modern and very central.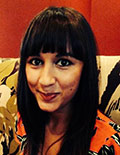 Fiona Martinez
Authentic relationships in contemporary fiction – a feminist endeavour
My project will consider the use of the romance genre and the focus on romantic relationships in contemporary women's literature, exploring the extent to which the use of romance enables representations of authentic relationships as a feminist endeavour. I studied for both my BA and MA here at Sheffield Hallam, and hope to complete my PhD here before becoming a lecturer in English Literature. During my MA I worked closely with a number of staff members with whom I built a close working relationship. They mirrored my enthusiasm for my project, and I was eager to carry out my research with their guidance and support. I've also lived in Sheffield for 8 years now, and this wonderful, vibrant city has become my home.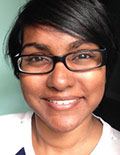 Andrea Subryan (SBS)
An exploration of Emotional Labour on employee well-being among family law practitioners
I am exploring the extent of and any perceptions family law practitioners may have of conflicting expectations of their displays of emotional labour and to consider the extent to which this perception may influence their performance of emotional labour. The VC scholarship has enabled me to pursue my passion for research in this area.